Barrington Township Assessment Notices Mailed
Barrington Township 2017 assessment notices have been mailed by the Cook County Assessor's office. Each year you have a 30 day opportunity to appeal your assessment valuation at the Assessor's office. The deadline to file a 2017 property tax appeal for properties located in Barrington Township is April 10, 2017.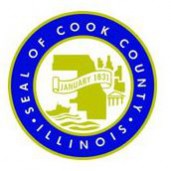 We believe reviewing your assessment annually, even in non-reassessment years, to determine whether or not an appeal makes sense is in your best interest. Barrington Township was reassessed in 2016 and is next scheduled to be reassessed in 2019. Therefore, if you make a successful 2017 appeal you will see the savings for two years, until the 2019 reassessment.
Contact Us For Your Free Cook County Property Tax Appeal Estimate